The group organizes an international folk festival in Nepal every two years. Through his representations at the national level and around the world, he seeks to highlight the beauty and traditions of Nepal.
Thanks to these many trips, the ensemble wishes to convey values of peace and fraternity and is happy to meet other folk groups in a spirit of friendship.
Nepal is known as a country with a distinctive and strong cultural heritage. It is therefore no wonder that Nepalese folklore plays an important role in society. Nepali folklore and mythology provide readers and listeners with an in-depth insight into the lives of different ethnic groups as well as Nepal as a whole. Such folk tales can reveal a lot about tradition, activities, emotions, superstitions, customs and inhibitions.
Tales and stories are usually based on reality and religious beliefs, with narration about love, war, gods, demons, ghosts, animals, etc. A single folk tale in Nepal can have several variations from region to region. Nepali folklore is often recreated through music and dance, especially by the Newar people who perform stories of gods and heroes through masked dances.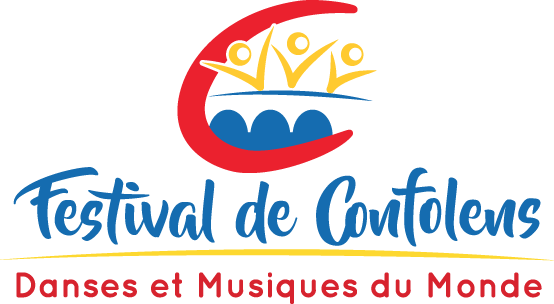 31 July 2022

1 August 2022

2 August 2022

3 August 2022

11h30

Tradi'cine: Animation musicale - Népal

Piscine municipale, Rue du Forum 19, 1920 Martigny, Suisse

 

Afficher sur la carte

🌞 Soleil, apéro🍻, terrasse et musique traditionnelle🪗. 🤿 Alors direction la piscine de Martigny. Lien: Piscine de Martigny

15h00

Spectacle pour les familles et les aînés

Salle de l'Eau-Vive, Rte de la Condémine 21, 1921 Martigny-Combe, Suisse

 

Afficher sur la carte

⚠ Ce spectacle se déroulera à Martigny-Croix à la Salle de l'Eau-Vive ⚠

🎉 Cette fête a été voulue pour tout le monde. Vous n'avez pas été oubliés vous les aînés 🧑‍🦳, personnes à mobilité réduite ♿, enfants 🧒 et familles 👪. Nous vous attendons pour un spectacle en matinée.

Facilité d'accès en chaise roulante et billet collectif pour les homes de personnes âgées.


🇨🇭🇨🇿🇮🇹🇳🇵
HéloHeïdi - Italie - Népal - République Tchèque

🎟 Billetterie
Ouverture des portes 14h00 - Bar

4 August 2022

17h30

Tradi'cine: Animation musicale - Népal

Piscine municipale, Rue du Forum 19, 1920 Martigny, Suisse

 

Afficher sur la carte

🌞 Soleil, apéro🍻, terrasse et musique traditionnelle🪗. 🤿 Alors direction la piscine de Martigny. Lien: Piscine de Martigny

20h00

Spectacle de Gala

Salle Du Midi, Rue du Simplon 4c, 1920 Martigny, Suisse

 

Afficher sur la carte

Les battements 💜 présentés lors du spectacle d'ouverture t'ont permis de faire le choix qui répondra à ta curiosité et tes goûts. Le FIFO te comblera en te proposant deux spectacles de gala. 🫶 Découvres, en détail, ton groupe préféré dans son tableau de 30 minutes.

🇨🇭🇮🇹🇳🇵🇷🇸
Vallensis Highlanders - Italie - Chanson de la Montagne de Nendaz - Népal - Serbie

🎟 Billetterie
Ouverture des portes 18h30 - Bar et Restauration


5 August 2022

6 August 2022

14h30

Grand Cortège Folklorique GRATUIT et Animation en ville

Martigny, Suisse

 

Afficher sur la carte

Plus de 350 artistes dérouleront leurs cultures traditionnelles dans un Grand Cortège Folklorique Gratuit. La quinzaine de groupes se nourrira de vos applaudissements, venez en nombre pour cette grande communion de Paix. 🕊

Parcours du défilé: avenue de la Gare, Place Centrale, Hôtel de Ville, avenue du Simplon, Salle du Midi

🇨🇭🇨🇿🇪🇨🇮🇹🇲🇩🇲🇿🇳🇵🇷🇸
Tambours d'Octodure - Chili- Zachéos - Serbie - La Comberintze - Italie - HéloHeïdi - Népal - Cor des Alpes de la Farandole - République Tchèque - La Chanson de la Montagne de Nendaz - Moldavie - Vallensis Highlanders - Zimbabwe - Mokshu Lions

20h30

Spectacle de Clôture

Salle Du Midi, Rue du Simplon 4c, 1920 Martigny, Suisse

 

Afficher sur la carte

❤️‍🔥🧡💛💚💙💜🤎🖤🤍Le grand battement de Coeur des Cultures Traditionnelles s'est propagée dans tout le Valais et plus particulièrement à Martigny durant ces 5 derniers jours.
Les derniers pulsations s'entendront lors de notre spectacle de clôture.
Venez aider nos artistes à propager encore plus loin ces couleurs de culture de paix et de non-violence. ❤️‍🔥🧡💛💚💙💜🤎🖤🤍


🇨🇭🇨🇱🇨🇿🇮🇹🇲🇩🇲🇿🇳🇵🇷🇸
Vallensis Highlanders - Jeunes de la Comberintze et de la Chanson de la Montagne - Chili- Serbie - Italie - HéloHeïdi - Népal - Cor des Alpes de la Farandole - République tchèque - Zimbabwe - Moldavie

🎟 Billetterie
Ouverture des portes 18h30 - Bar et Restauration